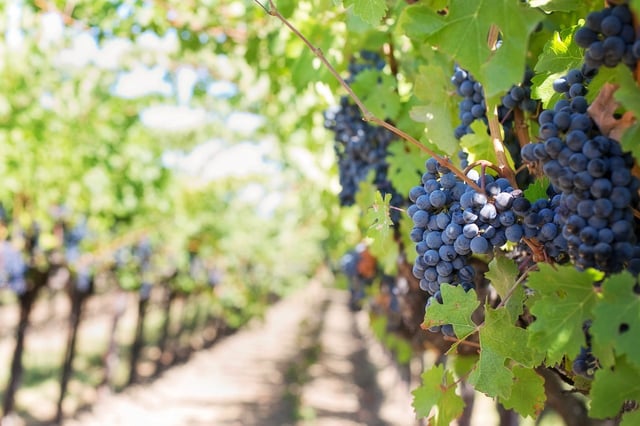 Some of you may have noticed our corporate name has changed to Sundiata Warren Group Inc. This is due to a corporate restructuring whereby we needed another "W" if we wanted to retain our trade name of SWGi. For continuity, and so we can still be known as "Swiggy" to our friends in the IT staffing world, I went in search of another "W". My search didn't last long.
I decided to go with inspiration over pragmatism, and have dedicated the "W" to my Uncle Warren.
Warren Saunders is 96 years old and lives on his vineyard in Beamsville, Ontario. Born in Hamilton Ontario with roots in Jamaica, he and his wife, my Aunt Ivy (now passed), purchased their farm decades ago to realize their love of working the land and to raise their children.
It is a farm of great pride to my Uncle, and a source of great inspiration to me. I spent many hours of my youth there, rolling down the front hill with my siblings and cousins, devouring the delicious fruit they were growing, and living in mortal fear of their dog (who I'm sure was really a sweetheart, but was much larger than I).
My Uncle's farm was originally dedicated to serving the grape juice market. Grape juice was a popular beverage for many years, but tastes changed and so did my Uncle's farm. In the late 1980s/early '90s he and my Aunt Ivy joined the wave of changeover sweeping the region to plant European grape varieties. As many of you know, this had the dramatic effect of eventually putting Ontario on the map as a serious wine growing region.
Over time, as the vines matured and the farmers in the region expanded their knowledge base, the quality of wine produced has excelled. The same is true for my Uncle's vineyard. He has been blessed by being located in an excellent microculture. Wines from this small region have won many awards. As such, in 2011, my Uncle revealed to us that their grapes were selected to be part of the Chardonnay wine collection of Thomas Bachelder, a well-known winemaker. As my Uncle was discussing details of the then upcoming release, you could see the source of pride on his face and the gleam of anticipation in his eyes. My Uncle, at 91 years of age, was enthusiastically looking forward to the future.
I feel there are a couple of strong life lessons here. For one, just as my Uncle faced change and upheaval in his industry, we in the IT Staffing vertical must face the changes and challenges brought on from outsourcing, vendor management programs, and technological upheaval (more on these another day). We must see these changes and challenges as opportunities to realign our businesses just as my Uncle had done.
For another life lesson, it's simply put: to always push our dreams forward, and to be a steady source of inspiration to our employees, our colleagues, and our families.
I can think of no greater inspiration as we embark on SWGi's next journey than my Uncle. So please, raise a glass to our new "W", my Uncle Warren.