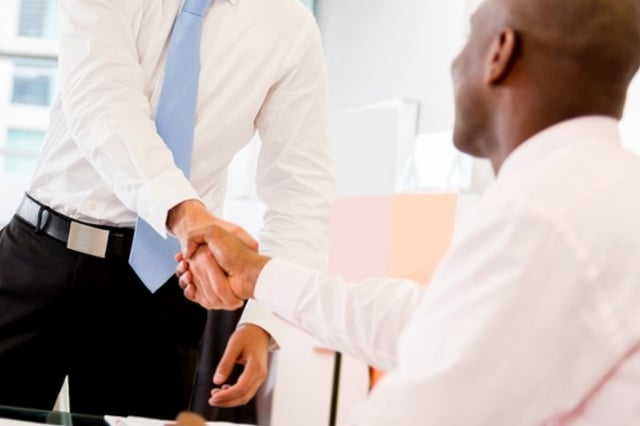 Over the last few weeks I have been working diligently to persuade the Ontario government to change course on their draft Request for Bid (RFB) for replacing the current Task Based VOR arrangement, but I have not been working alone. I have had the somewhat surprising pleasure of engaging with a good number of my most direct competitors on an entirely different basis than we normally do.
Usually, we run into each other at industry meetings for our IT Staffing vertical, or at Ontario Ministry's CIO roundtables, or often at industry sponsored golf tournaments. Sometimes, we meet by uncomfortably passing each other in the hallway coming in or out of meetings with a mutual client. And, except for the odd time that we do a deal together, when it's to the mutual benefit of both, most of our encounters are brief and friendly, with lots of talk of the weather, the Leafs/Blue Jays/Raptors, and many other topics a millimetre deep. This goes on year after year after year. But the proposed changes by the Ontario government has changed all that.
I have never had the level of communication with my competitors as I have had recently. Emails, phone calls, conference room meetings, and the mutual breaking of bread (not to mention the odd beer too). One conclusion I can safely draw: There is an immensely talented group of small and medium business owners and managers within our industry. I have been so impressed with the industry knowledge, the honesty and integrity, the selflessness, the authoring eloquence, the good humour, and the concern for each other displayed by my "co-opetition". Certainly does not match the image of the "greedy agent" (or other even less flattering nouns and adjectives) that is out there. It really makes me proud to play a small part in our industry.
Bud Derakhshani of Yoush Consulting. Ashind Thukral of A.T. Consulting & Recruiting. Rajiv Chaudhri of CSI Consulting. Rita Greenberg of RGS Consulting Services. Brian Kennedy (my mentor) of R.A. Cohen Consulting. Amer Mubbusher of Speridian Technologies. Michael Low of The Symbiotic Group. Rich O'Hanlon of TEEMA Solutions Group. Bob Spiers (another mentor) of ProVision Staffing. Joanne Boucher of Ward Technology Talent. Nash Radovanovic of BackGrounD Software. Rajesh Dixit of Datazoom Solutions. (Apologies to those I've left out).
These are all exceptionally talented individuals, and anyone reading this would do well to get to know as many of them as possible. And while I'll do everything I can to kick their butts tomorrow, today I have nothing but praise and admiration for these exemplars of our industry.
If there are any topics or issues within the It Staffing world you would like to hear about either through the blog or the "Interviews with the President", please contact me and I will either provide comment myself, through other industry contacts, or even by discussions with one of my "co-opetition" above.