We know, you've heard it plenty of times before: "we're working on our new website currently and it should be up soon, blah, blah, blah".
Well, "we are working on our new website currently", but unlike the rest of the herd we're breaking away from the pack and giving you a window to our site while it's under construction!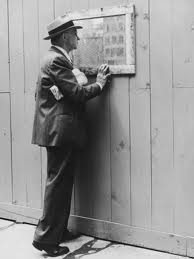 Sorry, you won't see any of the really big, cool machines you see at a major construction site; but you will have the opportunity to see our new website while it's being built.
We were originally aiming for a launch on January 23, 2013 to coincide with the 2013 HRPA Conference in Toronto, but considering we started this project on Christmas Eve 2012, we're pleased with the progress and have decided to proceed with this soft-launch instead. The great people at Siteboost (Matt, Kristy and the team) have done nothing shy of a great job so far.
So consider this a sort of beta opportunity. Guaranteed, you're going to see navigation changes, content updates, new pages and great resources being added to the site over the next few weeks. Guaranteed, is our commitment to build a site that is resourceful and interesting for you, our visitors. Guaranteed, we're interested in your feedback, comments and suggestions on the site in progress.
So put on your hard hat and have a look around. If you have any feedback please contact any one of us (you'll find our contact details on the About Us page) – We'd love to hear from you.
Thanks!
The SWGi Team
Our new site will be live by March 5, 2013!
BTW: We're at Booth 442 at the 2013 HRPA Conference @ the Metro Toronto Convention Centre January 23, 24 and 25th; stop by, it would be great to meet you!